The Strathfield MenShed will be participating in the National Garage Sale Trail which will be opened to the public:
Saturday 21-Nov-2020 from 9am to 3pm; and
Sunday 22-Nov-2020 from 9am to noon.
You are requested to assist in arranging the display of goods that we hope to sell on the benches on the right of the walkway in the main woodwork area.  Only the things that are for sale should be put on these workbenches.  Safety tape will be used to exclude the other area of the shed.
Leading to the weekend we are intending the following activities;
Wednesday 18-Nov-2020 – members to assist moving items for sales from storage to the benches.  Shed will still be available to the members, however members will be expected to help for a couple of hours.
Friday 20-Nov-2020 – from 9am, setting up of the shed ready for public opening – members as available.
Saturday/Sunday – Garage sale days.
A roster white board is available in the common room to enter your availability.  If you are not planning to come to the Shed Wednesday 18-Nov., but can help over the weekend, please reply to this email with your availability and we will add to the whiteboard.
Note that the shed will not be available for project work on Saturday 21-Nov-2020.
SMS Secretary appointment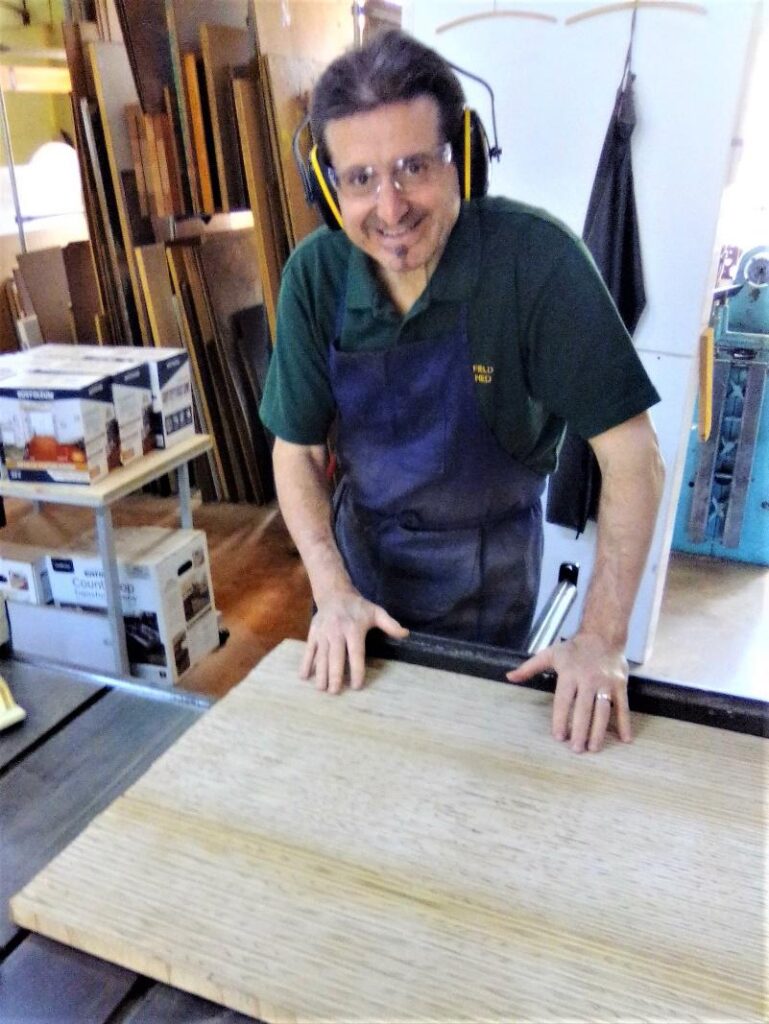 Nick joined the Strathfield Men's Shed in January 2019 and has been a member now going on 20 months.
He joined with his son James to mentor him as he did his year 12 timber project.
Nick is now in semi-retirement as he looks after his mum, but his career prior to retirement was in the quality industry, ensuring companies complied to their relevant quality standards.
Nick enjoys his timber hobbies and just socialising with all the members at the men's shed.
His selection to the Committee as Secretary was confirmed at the Committee Meeting on 7 Nov.
Presentation of artwork by Master Woodcarver, Peter Look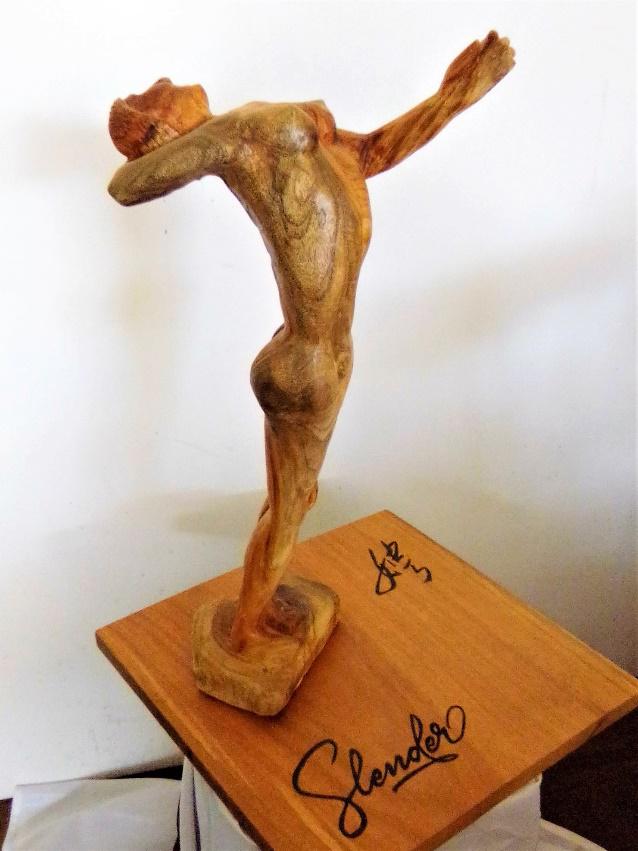 At the toolbox meeting on 7 Nov, Peter Look presented "Slender" to President Michael Cosby as a gift to the shed. Carved from a single branch of a hardwood tree. He has engraved the base in English and Chinese.
Toolbox Meeting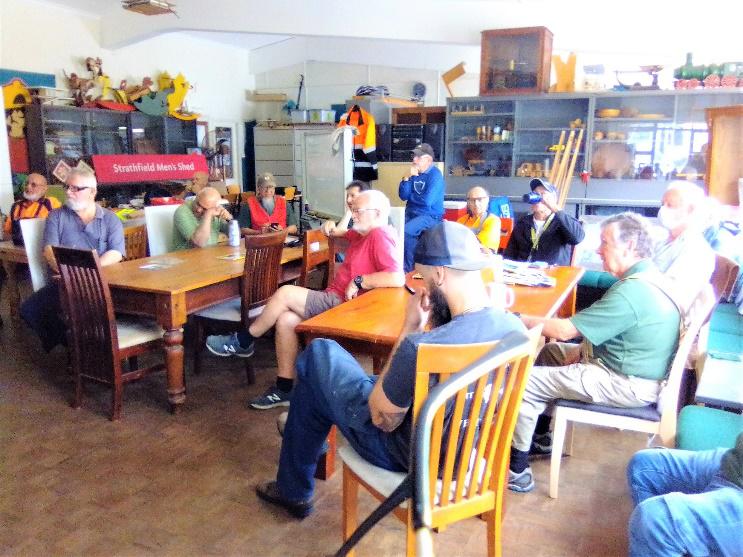 President Michael Cosby addressed the assembled members to outline happenings to come to those members present on Saturday.
Matters mentioned: A Xmas lunch to be for members on 5th Dec. Menu will be advised.
The Committee thanked the Woodcarving group for their ongoing cleaning efforts of the toilets during the year. This roster will expire at the end of the year, so other members will be required to shoulder this responsibility in 2021.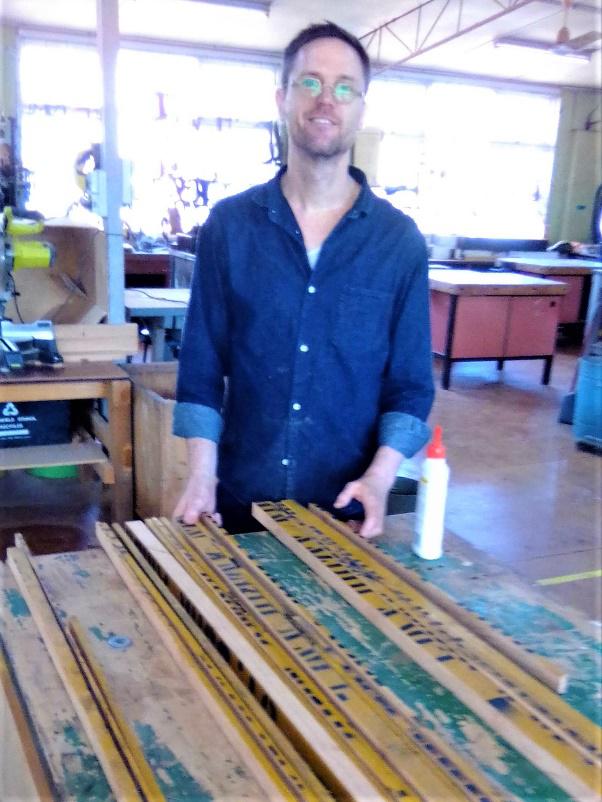 Luke Power is getting to work on a unique studio light for home reusing old timber barriers from our wood stack.Luke joined The Shed community recently to complement his work at the ABC.